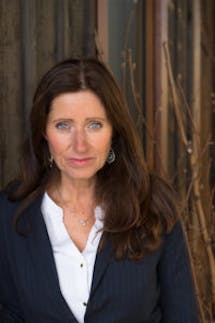 Beatrix is known to her friends and clients as Bea, she has been a realtor since 2011. Bea grew up in Germany and lived there raising her children and working as a Kindergarten teacher till moving to Calgary in 2008.
Since the start of her real estate career Bea's favourite part is to work with buyers. The process from the first meeting with the client until handing over the keys of a house that will be their home is a journey Bea loves to take with each buyer. Those experiences and sometimes adventures make the profession of a realtor so special to her. She does this with unending patience and a gift for matching the right home to our buyers.
Bea loves people, travelling, a healthy lifestyle and going for long strolls with her 4 legged companion. Bea enjoys Art and Design, the beauty in Nature everywhere you turn in and around Calgary and especially the Rocky Mountains.
Together with Ray, Bea enjoys to bring people together around their big kitchen table as often and in great varieties (characters as well as food) as possible. Isn't that what life is about?